Our Services
Over the last two decades, Centroid has grown to provide a full range of services to compliment any production. We pride ourselves on bringing enthusiasm, skill and experience to all aspects of our work. Our team will help you through pre-production, from casting, prop builds to all technical requirements.
In either Europe's largest Motion capture sound studio or on location with our mobile rig, Centroid uses the latest technology and highest standards to translate the performance into data.
Once the shoot is complete, our post team ensure our high standards are carried through to the final delivery of your data.
Pre-Production Consultation
This is the road map to a successful shoot and post production. This important organization period avoids any issues that would otherwise cause delays. During this period we find you the right performers, ensure the required characters and environments are in place for onstage previs, set up an ftp service for your data transfer & delivery needs and generally get things organised.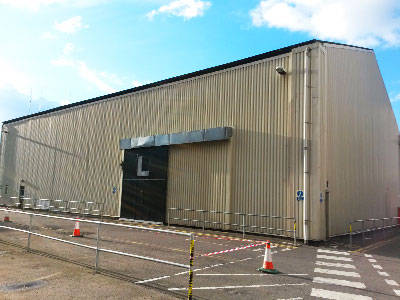 Casting and Talent Sourcing
Getting the right talent is crucial to any production. Centroid has nineteen years of collaboration with some of the best talent and casting agencies in the industry. We have an extensive catalogue of performers with skills such as: creature performers, acrobats, combat/martial artists and stuntmen/physical actors. If we don't have the right talent on our books then we can organise casting sessions to fulfil your exact requirements.
Prop and Set Building/Sourcing
Although we have an exceptionally equipped studio, there are sometimes specific requirements for bespoke builds. If we don't have everything you require, the various partners on site at Shepperton are able to supply you with your needs. These include prop builders for full cars, helicopter and boxing rings. Riggers and Stunt coordinators and also weapons specialists who can train performers. Importantly these are all checked prior to production to work unimpeded with our motion capture system.
Studio Demonstration
Whether you are familiar with MoCap or just considering the technology, taking advantage of one of our studio demonstrations allows you an overview of the entire process.
This can help you understand how we capture the data and how it will finally fit into your post pipeline. It's also a chance to test your assets, ask questions, explore avenues and see what's possible to capture in one of Europe's largest motion capture studios.

Sample Data
Planning and preparation has always allowed Centroid to stay head of the game. By giving us your assets before production, we can apply data samples to your rig and test for any issues. While testing, we will confirm processes and test post pipelines ahead of production, giving you the peace of mind that the majority of issues have been ironed out even before you get on to the studio floor.
Security
Shepperton has 24 hour guarded security, with CCTV and digital entry systems onto the lot and into all vital parts of Centroids buildings.
Securing your IP is also important. Our meeting and post rooms are set away from the studio, so even with several clients coming in for different reasons you can be rest assured that whether you are in pre-production, capturing in our studio or in post-production, you will not be disturbed by other Centroid clients.
The great benefit of Centroid processing its own data clean up and not out sourcing any of its MoCap services to other companies, you know that all of your data is only in Centroid trusted hands. All our clients' data is stored to specific areas of Centroid. These are then restricted to only Centroid staff who are assigned to the projects. Once it's processed your data is secured via our secure FTP service.